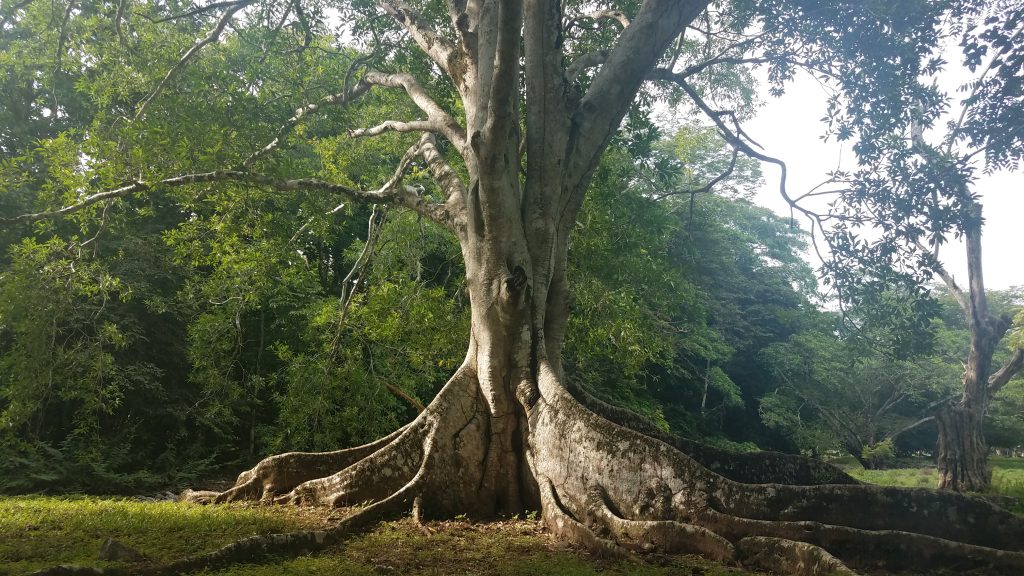 A cow stood in front of our car, we almost got lost in the jungle, we went to Costa Rican church…and that's just the short version of our day.
We woke up early to watch Costa Rica play Serbia in the World Cup and ate pancakes for breakfast. Then, we walked to the church for Catholic Mass. This experience broadened our knowledge of the Costa Rican culture and Pozo Azul's relationship with religion. As a Jewish group, it is important to us to learn about other religions and their influence.
Afterwards, we split up into two groups. One group laid fresh cement on the sidewalk and the others continued painting the cemetery. Everyone came back for a delicious lunch consisting of fried fish, beans, rice, and steamed vegetables. Following our meal, everyone headed to the cemetery to finish up the paint job. Brie and Jordana, our resident vegetarians, realized there was a butterfly stuck in their paint and spent 30 minutes saving it.
We then got back in the car and did an hour-long hike to get to the hot springs. Not only did we walk on a trail, but most of our journey was led by Don Luis through random patches of grass and rivers. However, this unexpected trek was definitely worth it due to the reward of swimming in hot springs. We stayed in the thermal waters for about 20 minutes and then headed back along the trail. When driving back for dinner, a cow stood in front of the car and refused to move.
We concluded our eventful day with a delicious pasta party. Surprise! The evening was just getting started. Don Luis and Nydia's (our host family) neighbors generously invited us to their daughter's first birthday party. We enjoyed cake with the family and even held the birthday girl! What a day!
Pura Vida!
Brie K. & Julia B.